Cylinder compliant legislation 99/36 / EC (TPED).
Filled with 1 cum (1000 liters) of nitrogen + 5% hydrogen blend for leak checking
Inner surface treated with peening process, outer surface coated with a primer layer, punching and testing in accordance with regulatory requirements.
Working pressure 200 bar, test pressure 300 bar.
Fitted with outlet valve N2 - UNI 11144 – female dia. 21,7 mm. x 1/14" RH
Cylinder and valve made in Italy.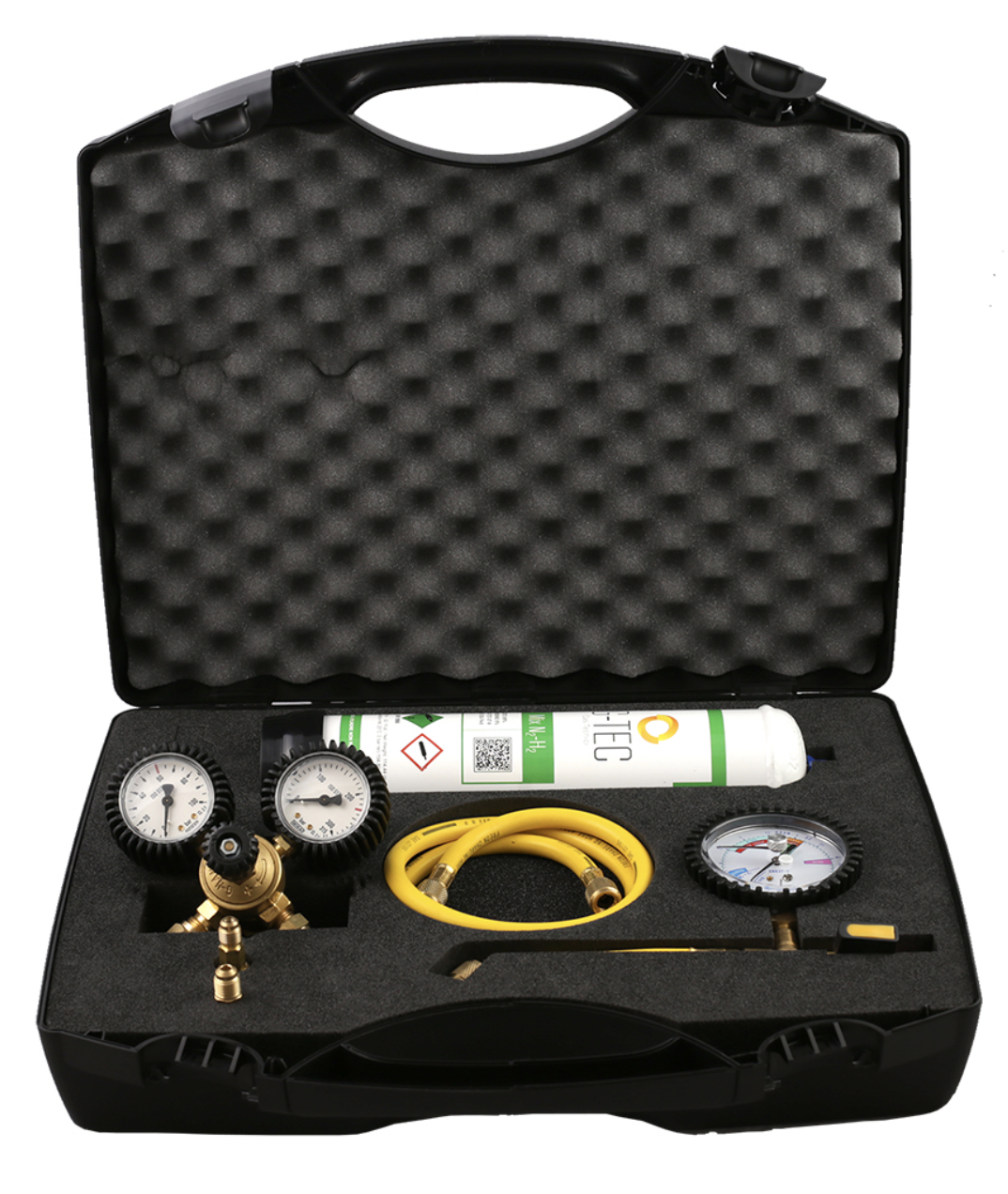 IMPORTANT: the electronic leak detector is supplied already provided with a calibration certificate, issued by an accredited laboratory.
The instrument, before being marketed, has already been calibrated at our care and expense at an accredited laboratory.
In the package you will find a form to fill in, entering the data of the tool you purchased (including invoice number and date of purchase), and send to the e-mail address certificati-taratura@generalgas.it
As soon as we receive the completed form we will send you, free of charge, the calibration certificate made out to your company and bearing the model and serial number of the instrument (certificate valid for the purposes of F-Gas certification).
Signup or Signin for Download
Other Formats