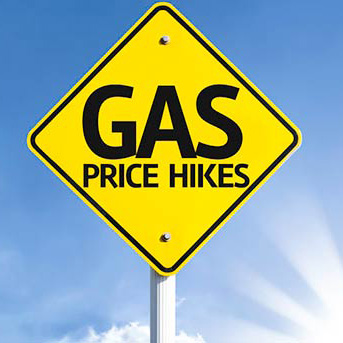 Source: The Cooling Post - APR 3, 2017
http://www.coolingpost.com/world-news/r404a-price-rises-62-in-a-month/
EUROPE: Refrigerant manufacturer Chemours has announced price rises of 30% on high GWP refrigerants in Europe – its second big increase in consecutive months.
After announcing increases of 25% on R404A and R507 from April 1, Chemours has today announced a further 30% price rise on these high GWP refrigerants from May 1. The company has also announced further increases of 10% on refrigerants R134a, R410A, R407A and R407C on top of last month's 20% price hikes.
The increases on R404A and R507, relating to a combined increase of over 62% in just one month, come amidst fears of severe shortages of the higher GWP refrigerants next year.
Other suppliers announced similar increases last month and more are expected.
Under the F-gas phase-down regulations, Europe faces severe cuts in HFC availability next year with cuts of 37% of the baseline 183Mt CO2eq. Refrigerant producers and suppliers, operating under a quota system, are effectively able to place on the market far more low GWP refrigerants than the higher GWP gases.
Chemours maintain that end users need to transition from the high GWP products like R404A to low GWP alternatives in order to enable the EU to achieve the goals outlined in the F-gas regulations.